SMOOTH, EFFORTLESS SOUND
Imagine, while watching a movie, clearly hearing the patter of rain in the scene, or even the sound of a helicopter flying overhead and roaring. As long as you connect this Sound Bar product, you can enjoy a rich sound field and an immersive experience that is completely different from traditional TV speakers.
INSTANT IMMERSION
Virtual 3D Surround Technology
3D Virtual Surround gives you an immersive sound experience.
"DTS Virtual: X" is a virtual 3D surround sound mode, in addition to four-sided sound, it can also present sound effects from different heights. This mode makes the connection between video and audio more perfect, in addition to the four-way sound, you can also feel the surround sound above your head, and you can be more immersed in the movie and music.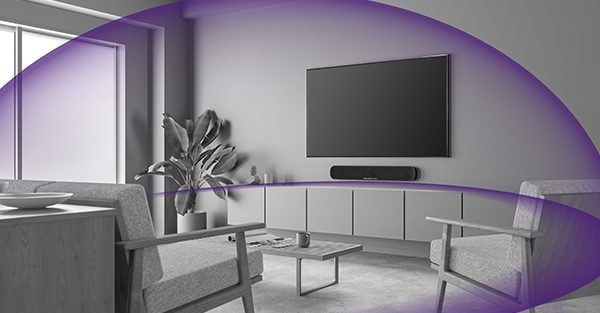 SIMPLE TO SET UP, SIMPLE TO USE
Hole for wall mounting
Slim, compact and stylish design.
The cleverly designed mid-mounted unit delivers outstanding quality even when placed in front of the TV. The wall-mounted design makes the overall vision more refreshing and simple.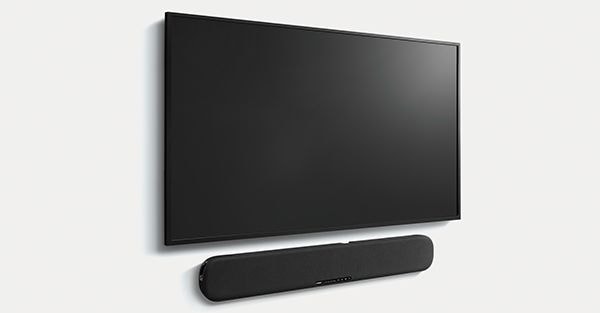 HDMI ARC
A single HDMI cable connection can support the ARC audio return function, and can be connected to a compatible TV to control the power switch, adjust the volume, switch content, and more.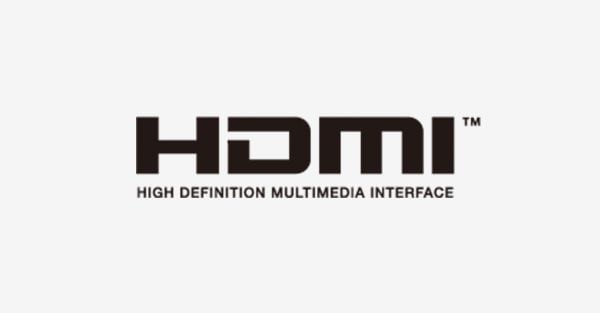 Sound Bar Remote App
With the newly developed Sound Bar Remote App, you can more easily control your entertainment experience. The app allows you to easily control content, sound modes, Clear Voice and bass extension from your smartphone/tablet, as well as simple power on/off commands.
CRYSTAL CLARITY

Reproduces rich bass (built-in subwoofer x2, Bass Extension)
Dual built-in 75 mm subwoofer elements incorporate dual bass reflex ports to provide a rich and wide low frequency range. Two sets of 55 mm woofers, and two sets of 25 mm tweeters, further integrate low to high frequency ranges for balanced and spacious sound.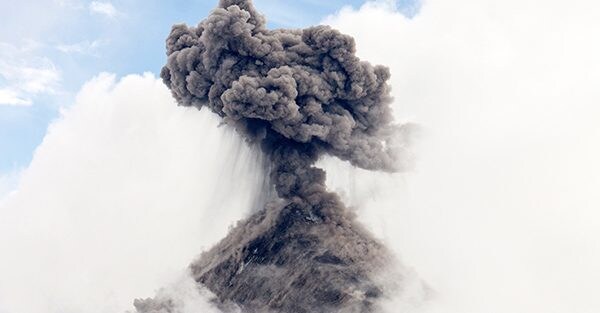 Clear Voice Clear Voice
Do you find it difficult to hear voices in radio and singing?
Utilize Yamaha's Clear Voice feature to boost vocal volume so you can clearly hear dialogue and narration. Human voices can be heard clearly and easily, even in movies, plays, news shows, and music that make heavy use of background music and sound effects.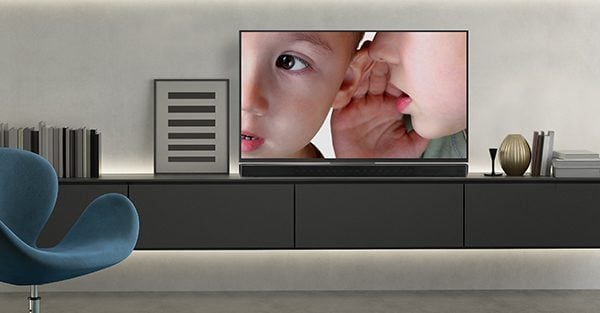 4 sound modes
Enjoy movies, music, TV shows and games in Yamaha's best sound mode, choosing from the options we've designed (Stereo, Standard, Movie, Game) to suit your needs. Stereo mode can be used for stereo playback of music, Standard mode can be used for most TV shows, Movie mode is used to enhance the presence of movies, and Game mode allows you to immerse yourself in game content, so that the positioning of the action of a single sound becomes clear and clear precise.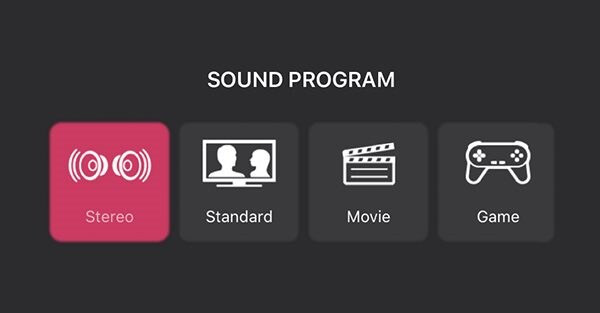 This Sound Bar can be paired with any Bluetooth compatible device to stream your favorite music, podcasts and entertainment.
- Drivers: Front speakers L/R: 5.5 cm cone × 2, Tweeter: 2.5 cm dome × 2, built-in subwoofer: 7.5 cm cone × 2
- Output power: 120 W (Front L/R: 30 W × 2-ch, built-in subwoofer: 60 W )
- Dimensions (W x H x D): For TV installation: 910 × 53 × 131 mm; for wall installation: 910 × 131 × 62 mm
- Weight: 3.2 kg (7.1 lbs)
- HDMI
: 1 out (TV ARC) ( Audio Return Channel )


Surround Sound Technology:
- Virtual
Surround Technology
: DTS® Virtual:X™
- Surround Mode
: Stereo, Standard, Movie, Game
- Compressed Music Enhancement: Yes (for Bluetooth)
- DTS Digital Surround
: Yes
- Bluetooth version/profile: Version: Ver 5.0 / Profiles: A2DP / Codecs: SBC, AAC
- Bluetooth maximum connection range: Approx. 10 m ; 33ft (no obstacles)