Yamaha YH-L700A Wireless ANC Headphones 無線降噪耳機 (3D Sound Field)
PRODUCT CODE: 4957812659826
HEADPHONES THAT ADAPT TO YOU AND YOUR ENVIRONMENT
With our unique and proprietary technology, we've created the only headphones and earphones that truly adapt to you and your environment.
SIGNATURE 3D SOUND IMMERSION
A complete immersive sound space optimized for the ultimate multi-dimensional listening adventure.
OPTIMIZED FOR MY EXPERIENCE
Internal microphones constantly measure your ear canal and listening condition, ensuring pure reference sound for the ultimate listening outcome.
CUT THE NOISE, NOT MY MUSIC
Yamahas unique noise cancellation technology never interferes with the sound source, eliminating only the noise and expressing the purist sound signal.
FEATURES
App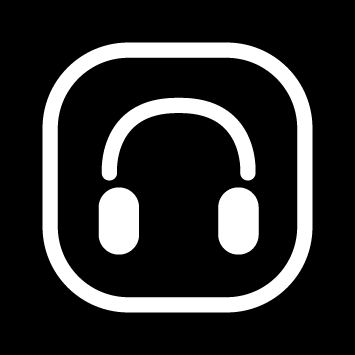 Yamaha's Headphones Controller app puts control in the palm of your hand of more than just the music. Get the best performance with future updates. It's your music. They're your headphones. Now it's your sound.
Charging Time:about 3.5H
Usage Time : Max 34H (Advanced ANC=ON, 3D Sound Field=OFF)
Usage Time : Max 11H (Advanced ANC=ON, 3D Sound Field=ON)
Voice Assistant/Hands-Free
Use your voice not your hands. Voice assistants* such as Siri® and Google Assistant* are available with a single touch on the headphone/earphone. Hands-free calling is possible by operating the buttons on the main unit.
*Availability of voice command services varies by region.
When wireless listening isn't important, using the line-in allows you to use the DAC of your Hi-Res audio device for better sound, or simply minimises additional battery usage when using wireless connectivity.
Folding of the headphones makes for even easier portability reducing the headphone size significantly making them the perfect travel partner.
USB A-C cable (0.3m)
Audio Cable (3.5mm to 3.5mm)
In-Flight Adaptor
Carring Pouch
Listening Care – Advanced
Listening Care aims to optimize the volume balance based on a static (unchanging) volume setting on your device. However things like the volume of the content itself as the dynamic range and recording level of the music varies, as well background noise level which is likely to result in volume changes on your device can impact this. Most notably, in times of high background noise it is often desirable to increase the volume.
Listening Care on the EP-E70/YH-E700/YH-L700 takes a real-time, adaptive approach that uses the data for the past 5 seconds, calculating the average volume level every 0.7ms. The correction applied across a 4-band EQ is adaptive according to the average volume level. Optimization is therefore realized with significantly higher accuracy, relative to the content volume on an ongoing basis. Further, in order to obtain a more natural effect, the correction parameters are applied slowly over time. Your listening experience is customized to the music and your surroundings meaning a completely individualized sound, just for you.
Listening through headphones or earphones helps to block out the world and immerse yourself in your chosen music or audio. However blocking out the world may mean blocking important noises, such as an ambulance siren, a car horn or public transport announcements. Such important sounds might be necessary for you to avoid a potential accident or ensure you arrive to your destination on time.
Yamaha's Ambient Sound function uses the built-in microphone to capture these external sounds, presenting them in the background while listening to your chosen audio, keeping you fully aware of your surroundings.
The size and shape of our head and ears impact the way each person interprets sound coming from headphones and earphones.
Yamaha's Listening Optimizer utilizes an in-ear microphone to measure the seal and air leakage from different shaped ears every 20 seconds. Playback is optimized in real-time to correct the difference between the source and the actual listening condition, delivering a sound customized to the individual listener.
Advanced Active Noise Cancelling
Active noise cancellation has a reputation for losing low frequency signals during music playback. Advanced ANC takes a new approach, suppressing ambient noise without applying any processing to the music signal.
In-ear microphones listen to the combined signals of music and noise, separating the signal processing of background noise and music. It achieves this by isolating the two from each other in a new, unique algorithm.
The signal collected by the inner microphone analyzes the noise, calculating what should be removed from the playback music signal so that only noise is erased. This means there is no unnecessary processing of the music signal, preserving the purity of the music.
Headphones and earphones have drivers that are placed in close proximity to the ear. Sounds are delivered to the eardrum without going through space. This makes the sound source clearly audible, but it makes localizing individual sounds and instruments difficult.
3D SOUND FIELD draws on over 30 years of using CINEMA DSP processing in home theater products to transform 2-channel listening into a multi-channel experience. It localizes the sound source by using proprietary HRTF (head-related transfer function) audio technology, synthesizing binaural audio and rendering the two-channel sound source into a three-dimensional sound space.
Specification:
General Features:
Headphone Type: Over-Ear
Housing: Closed
Folding / Swivel: Yes / Yes
Driver: Dynamic / 40.0 mm
Frequency response: 8 Hz - 40 kHz
Line Input: 3.5 mm stereo mini (Power ON: ANC / HT Enable) (Power OFF: Driver Direct)
Hi-Res: Wired connection only
Line Input Position: Single-sided
Weight: 330 g
Bluetooth®:
Bluetooth Version: Bluetooth® V5.0
Supported Profiles: A2DP, AVRCP, HFP, HSP
Supported Codecs: SBC, AAC, Qualcomm® aptX™ Adaptive
Maximum Communication Range: 10m(without interference)
Battery:
Charging Time: Approx. 3.5h
Continuous playback time: Approx. 34h (Advanced ANC=ON, 3D Sound Filed=OFF), Approx. 11h (Advanced ANC=ON, 3D Sound Field=ON)
Listening Care: Yes (Advanced)
Ambient Sound: Yes
Active Noise Cancelling: Yes (Advanced ANC)
Listening Optimizer: Yes
3D Sound Field: Yes
Call Function: Yes
Voice Assistance: Yes (Siri® / Google Assistant)
App: Headphones Controller
Accessories:
USB Power Cable: Yes (50 cm, type A to C)
Carrying Case: Yes (Hard type)
Audio Cable: 3.5mm to 3.5 mm
Flight Adapter: Yes