Included Sheet Music stand and AC adapter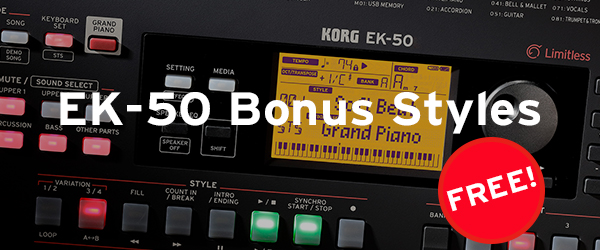 Korg EK-50, the digital keyboard to help you play!
If you want to play or play your favorite song, or have thought about a melody that could become an original song, KORG can help realize your musical potential. The KORG EK-50 is an arranger harpsichord, an instrument that grows with you and is absolutely for you at any musical level.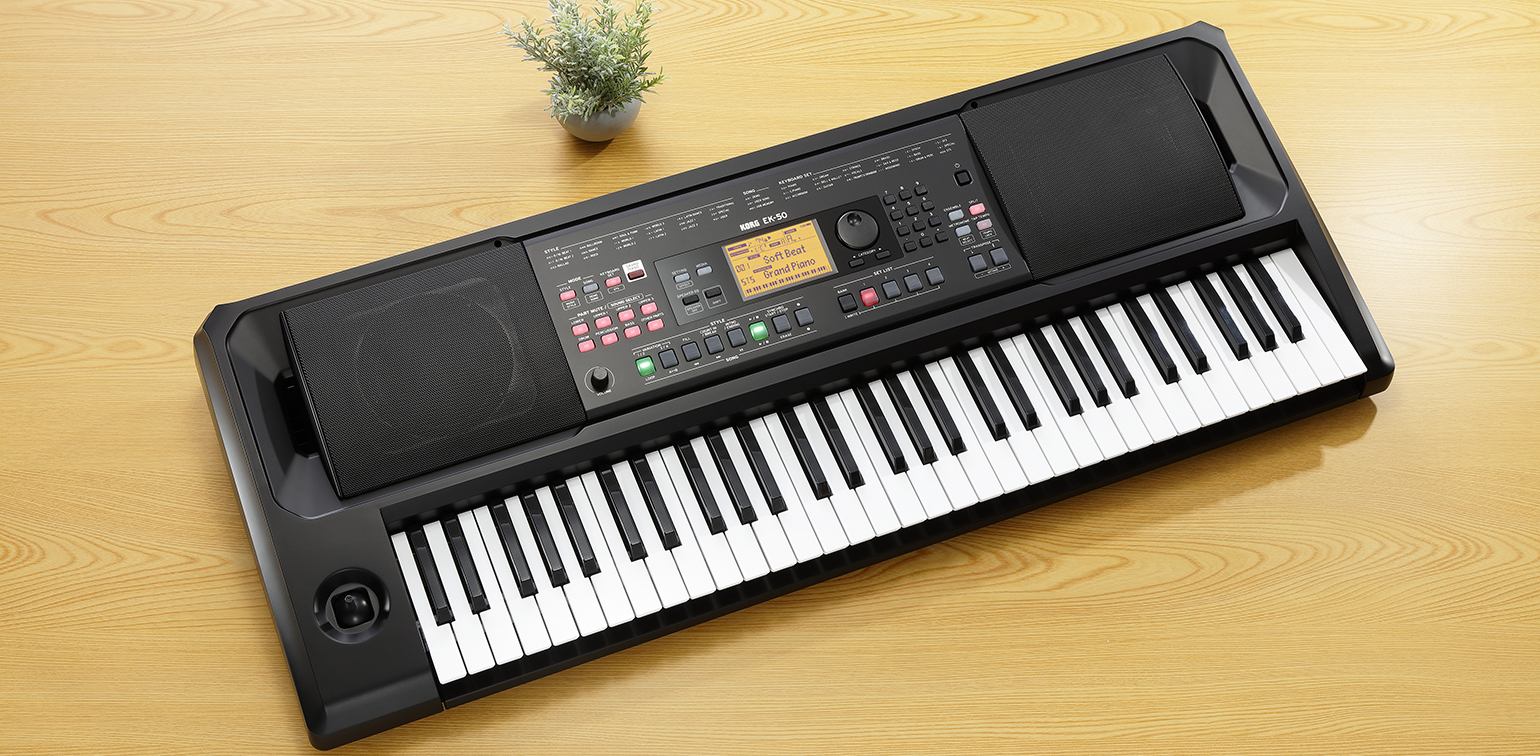 Auto Accompaniment - "Style" provides you with full background music as you play the keyboard. From the moment you start playing, rich accompaniments are created to inspire you even more. As your playing skills improve, you can easily access more advanced features to shape the vision of your music.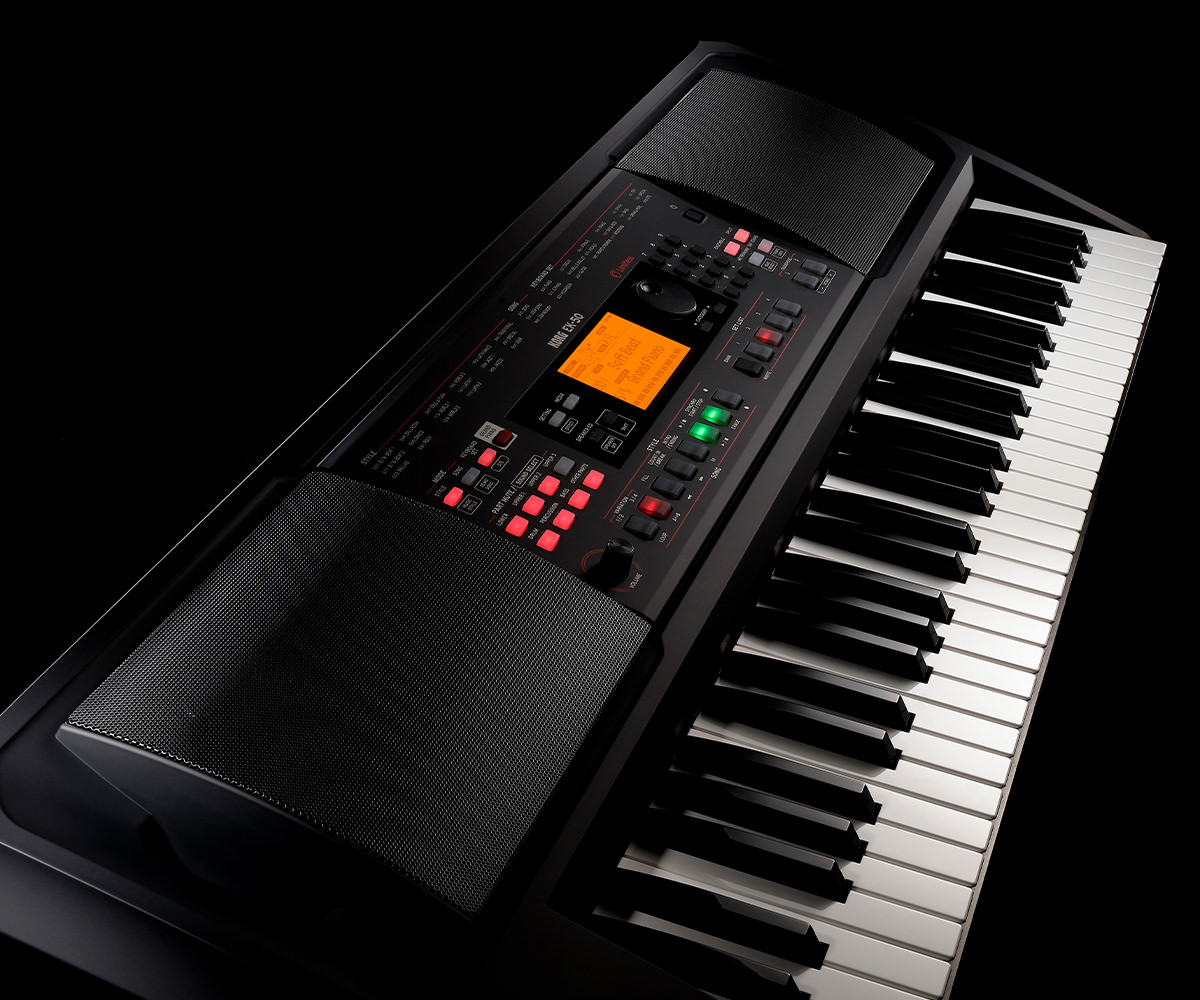 61-key velocity sensor
Stereo PCM audio generator
Maximum number of voices 64
Voices and Drum Kits: Over 702 Voices, 41 Drum Kits (including GM Compatible Kits)
Styles: 280 preset styles (2 intro/ending, 4 variations, 2 fills, 1 count in/break, sync start/stop, tap)
Music styles: 64
Demo Songs: 19
Player: MP3, WAV (44.1 kHz)
Sequencer: Record and Playback
11 scales
Metronome: tempo, time signature, volume
Amplifier power: 10W x 2
Speaker: 12cm x 2
Display screen: custom LCD backlit screen
Dimensions (W x D x H): 99.4 cm × 39.2 cm × 13.2 cm/39.13" × 15.43" × 5.20"
Weight: 7.5 kg/16.53 lbs