Korg C1 Air Digital Piano (with *3 Years Warranty)
PRODUCT CODE:
K08-C1AIRBK
C1 Air : Bluetooth audio supported
Official Factory Goods with Factory Serial Number

Included Bench (Black / White) and Headphones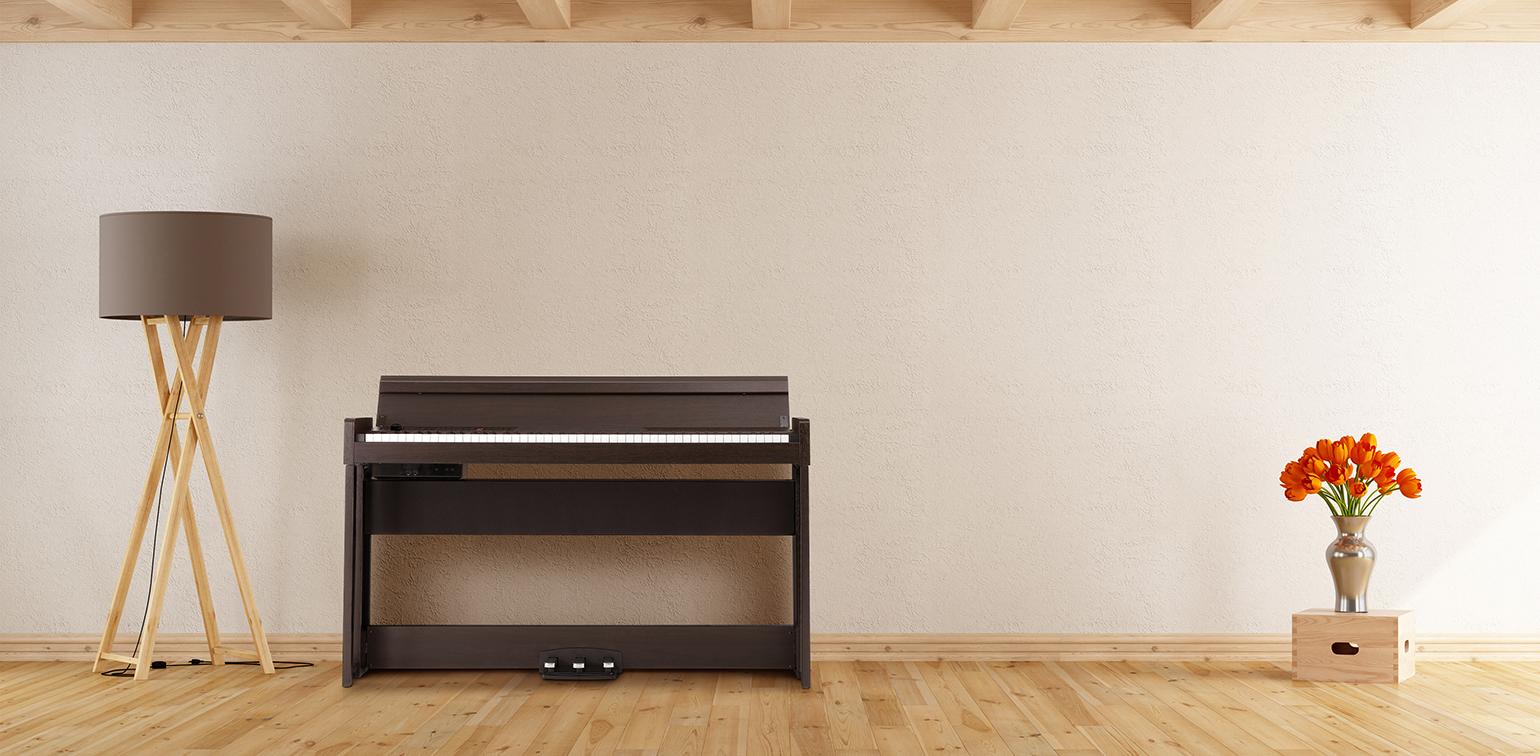 Superb sound and outstanding design.
KORG sets a new standard for digital pianos.
The C1 Air is a truly unique digital piano. With KORG's unique history of instrument design and sound technology, the C1 Air offers the playability and versatility to exceed the expectations of demanding pianists. From the first note, the C1 Air delivers depth and clarity in a slim, slender body that will amaze players and audiences alike. The precisely designed keyboard provides detailed touch and reverberation, and the newly developed sound playback technology not only helps students practice, but also fully meets the needs of more advanced performers.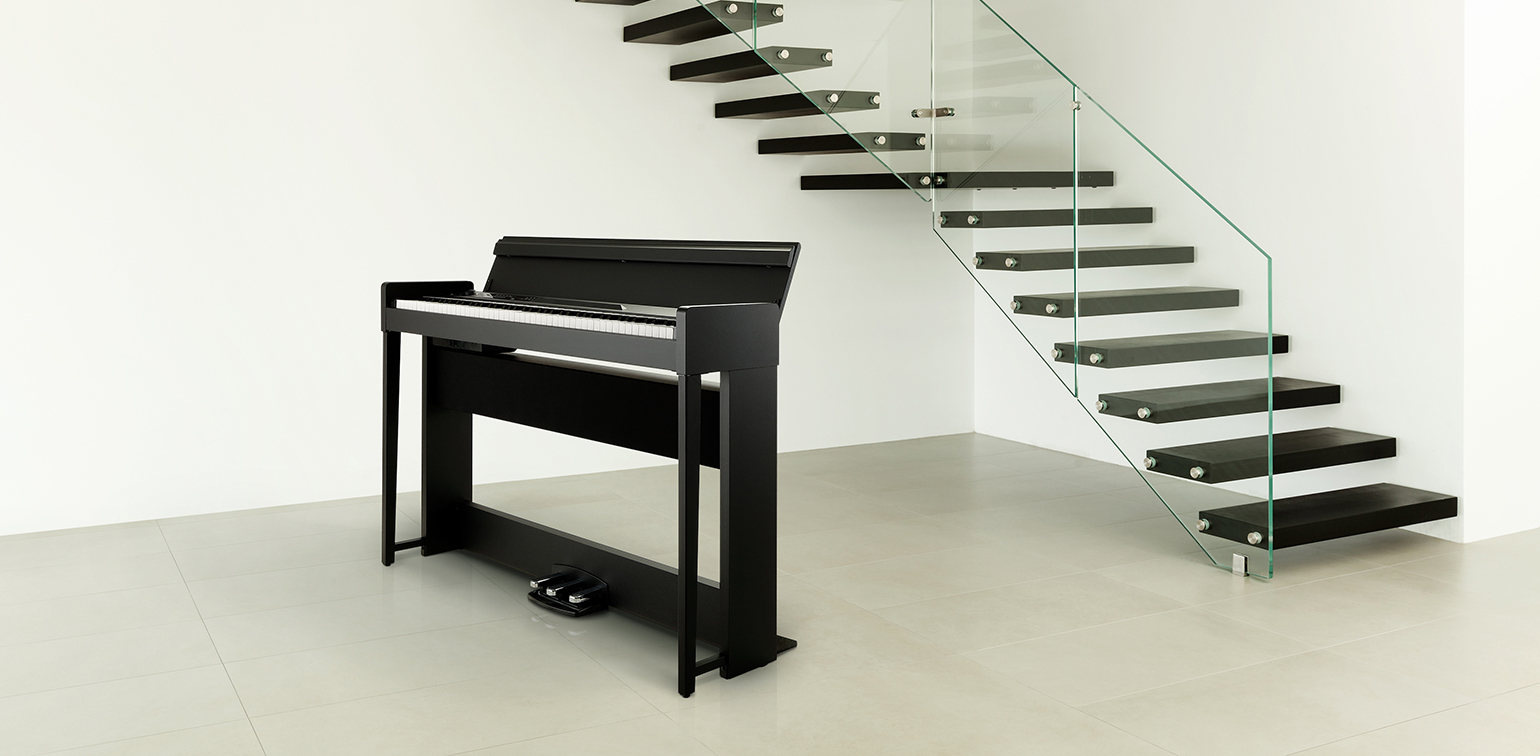 First and foremost, the KORG C1 Air is a superb digital piano that serves as both a replacement for a traditional piano and features that traditional pianos do not have. It requires no tuning and can be used with headphones so as not to disturb others.
In addition, a variety of additional features will inspire players' creativity and greatly enhance the enjoyment of music, including 30 surreal instrument sounds, Bluetooth audio and recording. Designed and manufactured in Japan, the KORG C1 Air re-establishes a new definition of the digital piano.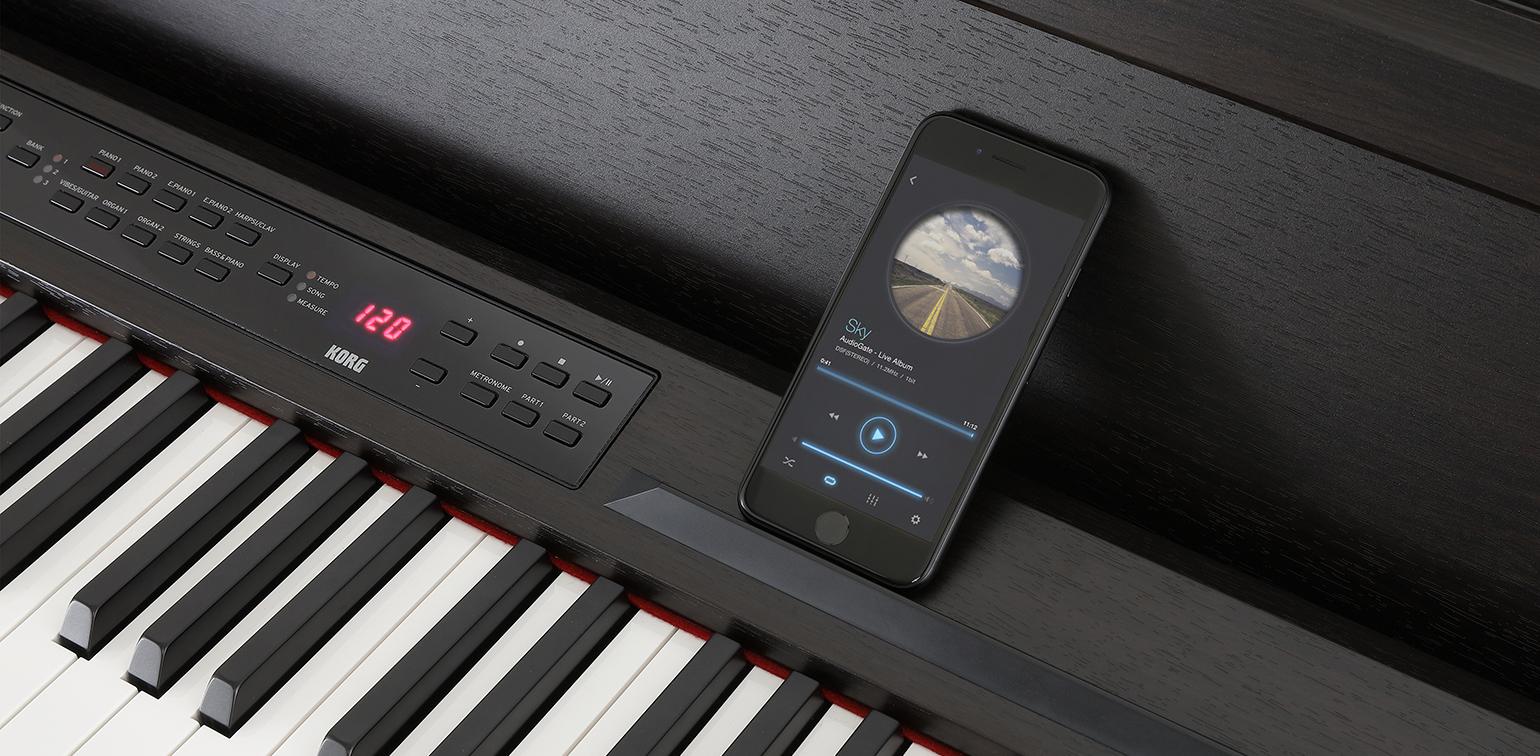 Made in Japan - Japanese Premium Quality
The RH3 keyboard accurately simulates the feel and reverberation of a traditional piano

Modern body design with 3 color options

Combines digital piano entertainment with the sound of a real piano

Thirty high-quality sounds

Bluetooth audio playback

Stereo Sound Optimizer for premium sound when using headphones

Newly developed speaker system

Wide: 1,346 mm

Depth: 347 mm

Height: 770 mm