Korg MS-20 mini Monophonic Synthesizer
PRODUCT CODE: 4959112094529
The classic MS-20 –recreated in mini size!

An analog synthesizer that reproduces the original circuitry from 1978
Korg's MS-20 monophonic synthesizer, first introduced in 1978, is still a coveted instrument to this day, thanks to its thick, robust sound, its powerful, iconic analog filter, and its versatile patching options. Over 300,000 people have enjoyed the distinct MS-20 sounds from the original, from Korg's MS-20 plug-in synth, and the iMS-20 iPad app.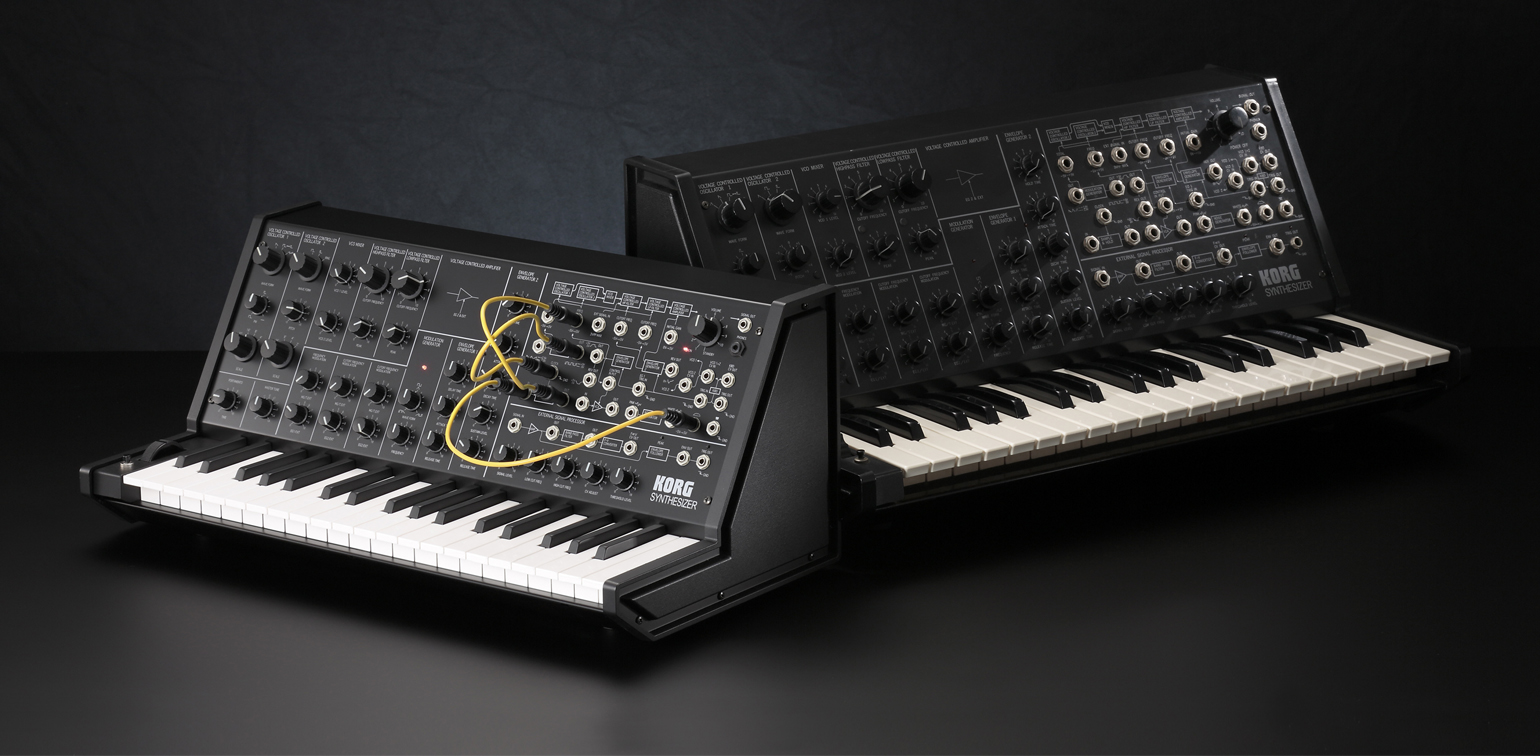 Today, the sounds of the MS-20 have been reborn as the MS-20 Mini. The same engineers who developed the original MS-20 have perfectly reproduced its circuitry and fitted it into a body that's been shrunk to 86% of the original size, yet retains the distinctive look of the original that remains unfaded despite the passage of time.
The MS-20 mini will amaze you with its absolutely authentic analog synth sound. 
Features:
Overseen by the engineers of the original MS-20; a complete replication of the original analog circuitry:
- 2VCO / 2VCA / 2VCF / 2EG / 1LFO structure
- Self-oscillating high-pass/low-pass filters with distinctive distortion
- External signal processor (ESP)
- Extremely flexible patching system
Faithful recreation of the MS20 at 86% of the size
MIDI IN and USB connector
Replicates every detail of the original, down to the package binding and the included manual
Dimensions (W x D x H):
493 ×257 × 208 mm / 19.41 x 10.12 x 8.19 inches
Weight:
4.8 kg / 10.58 lbs.
Accessories:
AC adaptor (9V/1.7A), Patch Cord x 10