For more than 85 years the name Marigaux has been synonymous with those of the greatest oboe players, its reputation ever continuing to assert itself. At present Marigaux is a benchmark in the field of sound throughout the world. It is exported to over 60 countries and is played in the most renowned orchestras worldwide.
This success is a result of combining the talents of our specialist technicians with that of musicians.
Great attention to detail is shown throughout the entire manufacturing process.
Each operation is meticulously controlled by our technicians, and each completed instrument is fine-tuned by our team of top international players.
Today, from Berlin to Tokyo, from Los Angeles to Sydney, Marigaux enjoys a very strong reputation among the biggest orchestras thanks to its flagship instruments: oboe and cor anglais.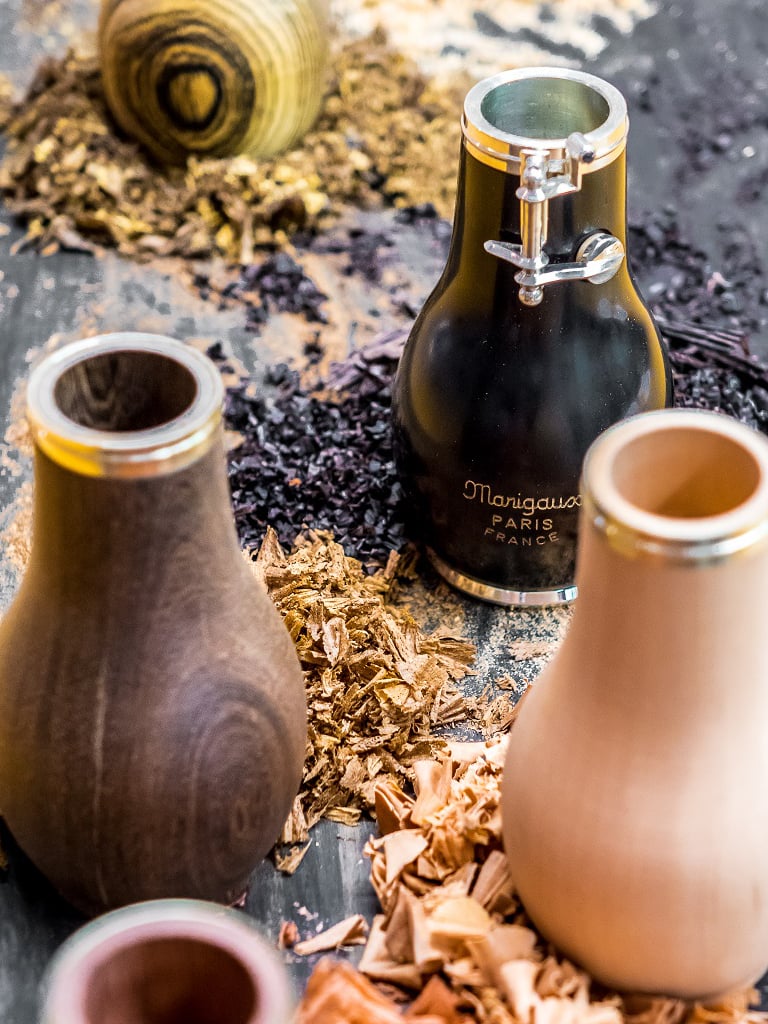 The wood used for the manufacture of these instruments is only the very best grenadilla wood from Mozambique. Each piece is carefully selected and only the finest wood is retained, thus allowing the company to produce the highest quality instruments. Every oboe is thoroughly checked by hand, every step of the way, to ensure faultless craftsmanship, flawless operation and incomparable sonority.
Marigaux manufactures prestigious orchestral instruments for musicians from all corners of the globe. These instruments are made in La Couture-Boussey, a town that saw the birth of the French wind instrument in the 16th century.
Model 701
Model 701 is a student oboe proposed by Marigaux
Wood dried for at least four years
Made in France, by the same craftsmen who manufacture our professional models
Very easy to play, as the design is based on the 901 professional oboe
Silver plated keys, 3rd Ocrave key
Left Hand F
Low Bb
Trlls C-D and B-C#
Articulated Low B-C#